Full Lifecycle Recruitment Service For A U.S. Based Staffing Firm Recruiting Highly Technical Roles In The Eastern European Market
About the Client – A technology-driven organization offering managed services and staffing solutions based in the U.S. catering to clients from Fortune 500 to startups.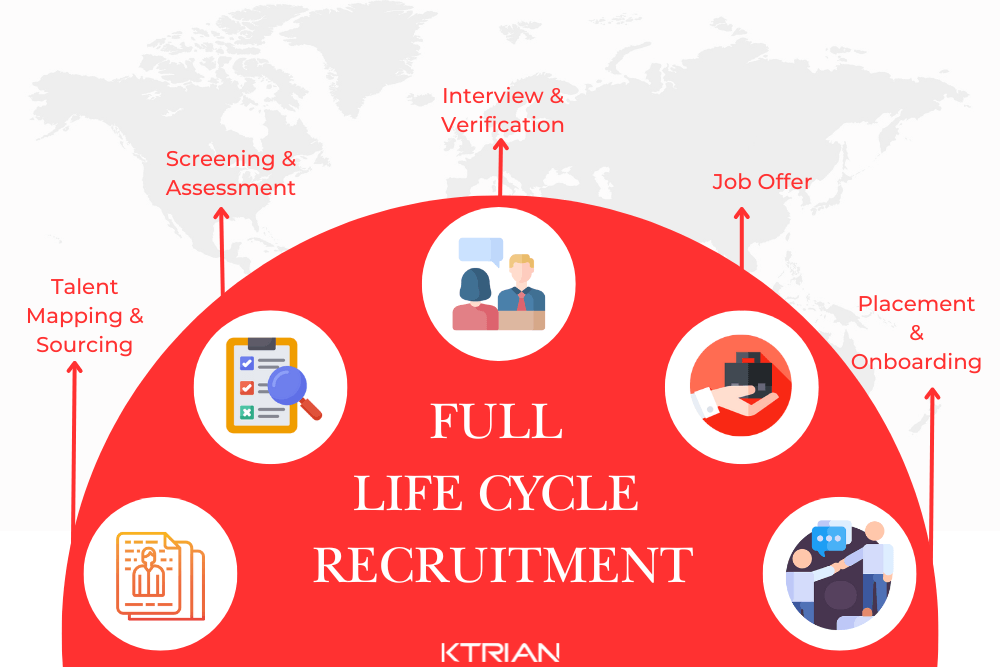 The client had been outsourcing its recruiting requirements to KTRIAN for hiring IT and Non-IT onsite positions in the U.S.
Apart from the ongoing service, they were keen to explore our Full lifecycle Recruitment service to recruit remote talent in the Eastern European region for technical roles.
KTRIAN team started with learning the client's expectations to bring in better matched and culture-fit talent.
Considering the Eastern European market, our dedicated recruiters started talent scouting for various positions via active and passive job boards across the region.
The team was very selective and vetted each profile precisely to connect.
Each profile was filtered as per solutions stack and technology infrastructure requirements.
The team went out of business hours to connect with candidates for the screening process.
Recruiters prepped themselves by getting better at understanding the technology and market. This helped them communicate better about the requirements and compensation structure with potential candidates.
Furthermore, for delivering quality submissions, recruiters went a step ahead to verify the technical expertise via a skill test questionnaire.
Despite the response ratio being low, recruiters were able to deliver the required hiring's for the open positions. To date, the team KTRIAN continues to deliver Full Lifecycle Recruitment service to the client.
Outsource Your Full Life Cycle Requirements

Today!
Send This Case Study In My Inbox
Disclaimer: This case study is under copyright of KTRIAN Solutions Private Limited. Information mentioned is factual and displayed under client-data confidentiality contract. For more specific information, you can reach out to sales@ktrian.com